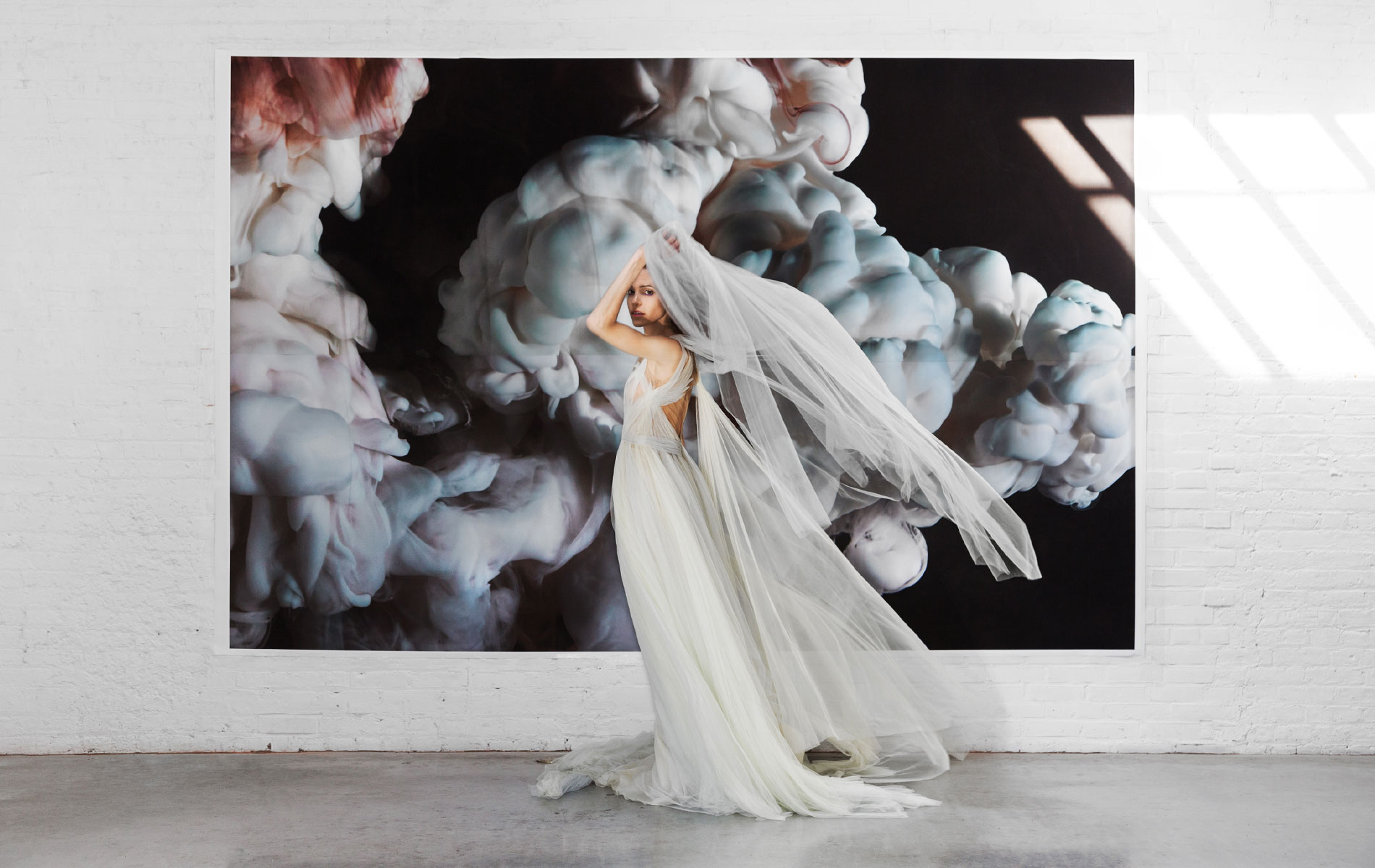 +
Glide, prance or saunter, how does your garden grow? So begins my fantastical journey with the bridal spirit guides,
The Lane
. With them, I discovered my inner princess and outer black swan and became enchanted with the world of weddings and beyond. The Lane is a spring breeze for bridal inspiration, fresh and freeing. The first part of my explicit desire to gown out, the glide/prance, led us to stage a fairytale against
Kim Keever
's fluid color bombs, swathed in the shadowy romance of
Marchesa
, a line whose
muse
after my own heart sought to be a living art piece. Marchesa gowns, in all their frothy layers still reserve an air of mystery to the wearer, much like the element of chance inherent in Keever's works conceived through capturing the alchemy of paint and ink dyes dropped into a 200 gallon tank of water. A marriage between all creators of an aesthetic experience embracing each one to their own.
Marchesa Spring 2016 Collection
Sky Gallery, Kim Keever, Abstract 9353b
Waterhouse & Dodd, Kim Keever: Random Events
Makeup by Samantha Dametta, Hair by Cosma De Marinis, Photographs by Tylor Hou