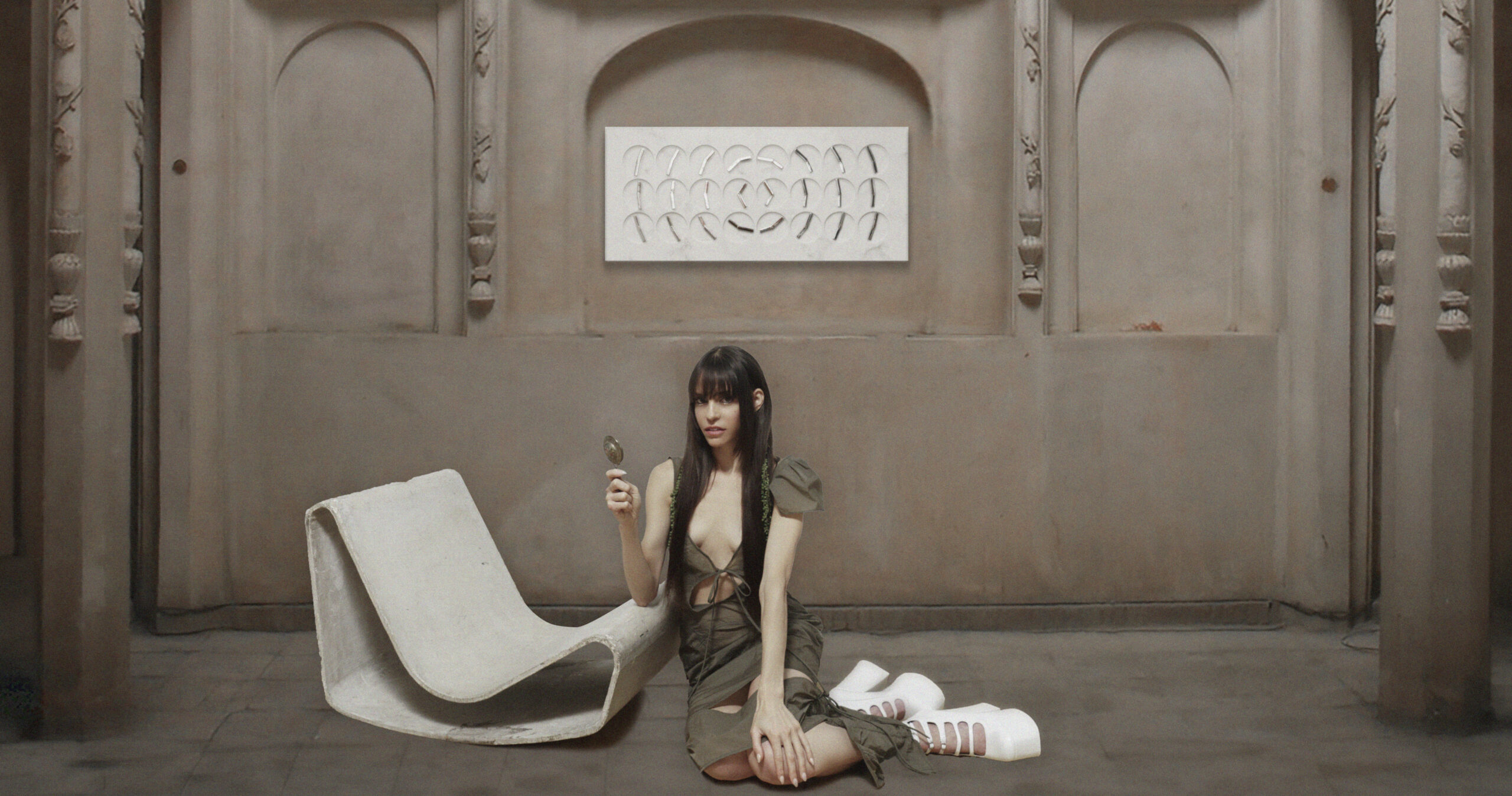 +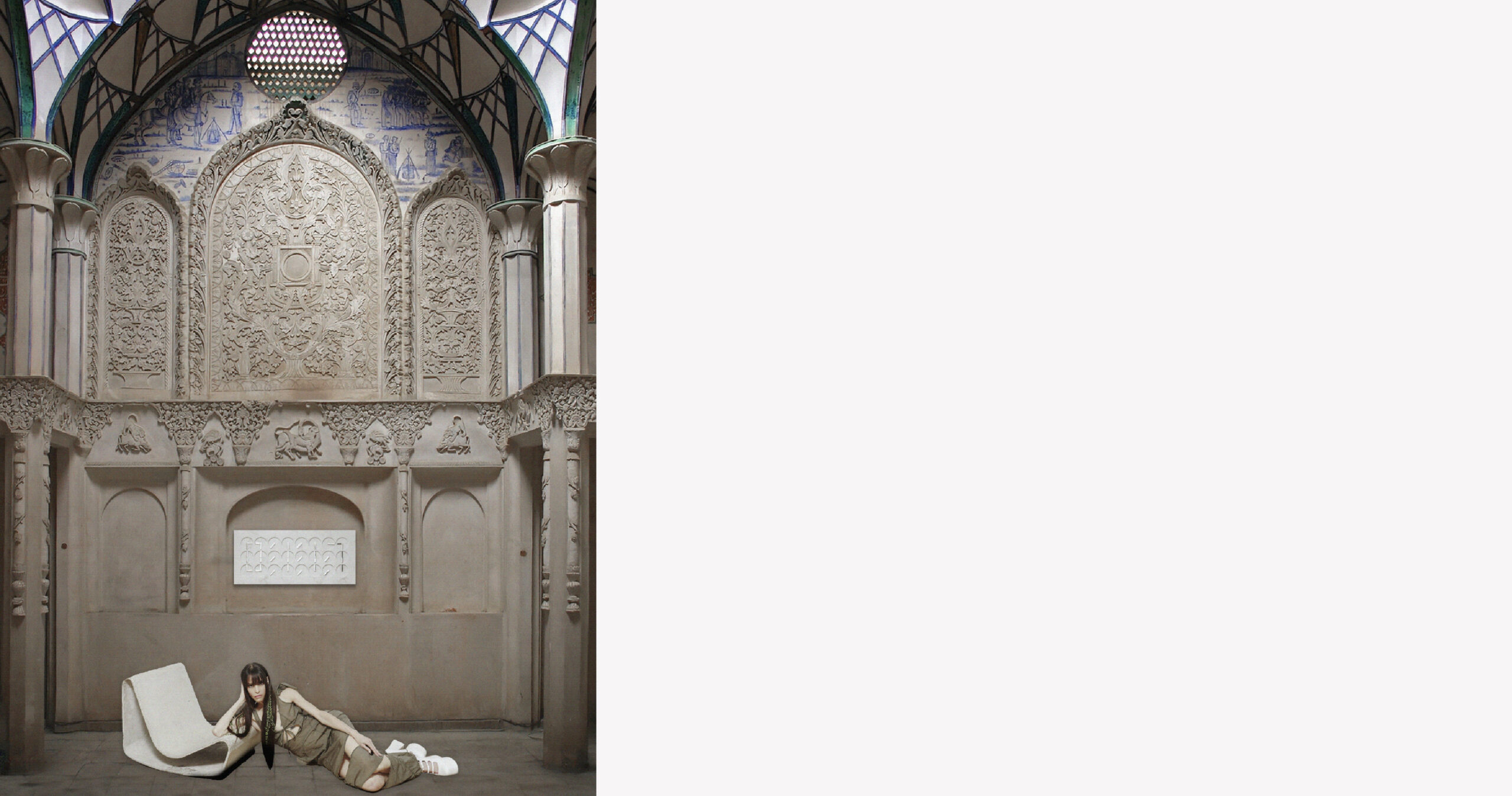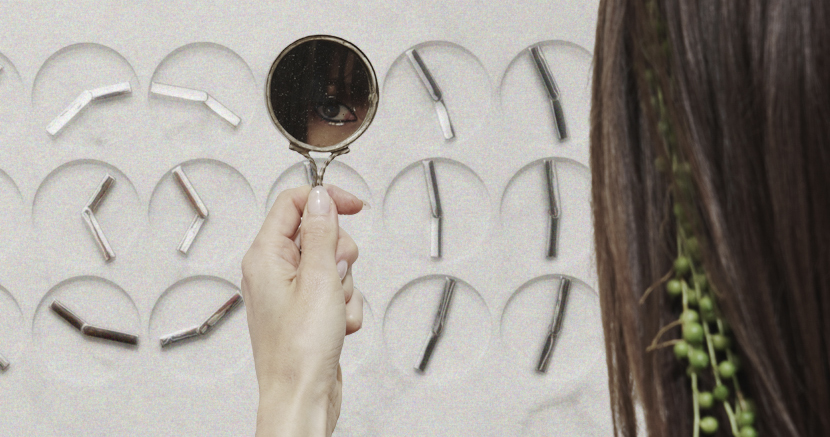 Sun-baked brick and stone with stalactite-type carving, fine glass and mirror work, inlaid paintings, a temple of love transmits beauty from a place of ancestry, my oasis. In collaboration with Humans since 1982 I incarnated an edition of their iconic ClockClock 24 kinetic sculpture which also functions as a timepiece, with the clock hands aligning once per minute to tell the time. The dancing chrome hands against the stone like mineral composite channel the spirit of Persian interiors through a purist gaze. Imagined here in the Boroujerdi House, a historical home in Kashan built by my great grandfather for my great grandmother during the Qajar period in Iran. A place I feel so deeply connected and have all the longing to be this Humans since 1982 x Pari Dust collaborative edition symbolizes the resonance I feel between generations, a magnetic pull that exists across time and space. The visual narrative, a majestic hall where my ancestors once walked is grazed with contemporary counterparts, the ClockClock 24, a Willy Guhl loop chair, conceived as a portal to a place that is just outside of my reach but one that I fully inhabit with my heart.

The Boroujerdi House was built between 1857-1875 by over 150 craftsmen exemplifying the classical signatures of Persian architecture. The house is incribed with poetry and contains commissioned paintings by the Iranian painter Kamal ol-Molk, further it was a precedent for climate-responsive sustainable architecture featuring an innovative wind tower design.

Humans since 1982 is a contemporary art and design studio based in Stockholm. The ClockClock 24 is both a kinetic sculpture and functioning wall clock, a piece liberated from a constrictive association with time through a visual language that marries tech-driven design and abstract expression.

A special thank you to Humans since 1982 for creating an opening for me to share and create an embodiment of how deeply I value my Persian culture, how much hope I carry for the Iranian people, this piece is for you, your plight for freedom transcends time and touches generations past, present and future.
The Humans since 1982 ClockClock 24 — Pari Dust is a highly limited edition of five. Milled from sheets of special mineral composite with reflective chrome clock hands. This edition is available worldwide, only at ClockClock.com

Elena Velez Fractal Gown, Marc Jacobs White Kiki Heels

Makeup by Ayaka Nihei, Hair by Rochelle, Photographs by Logan Jackson