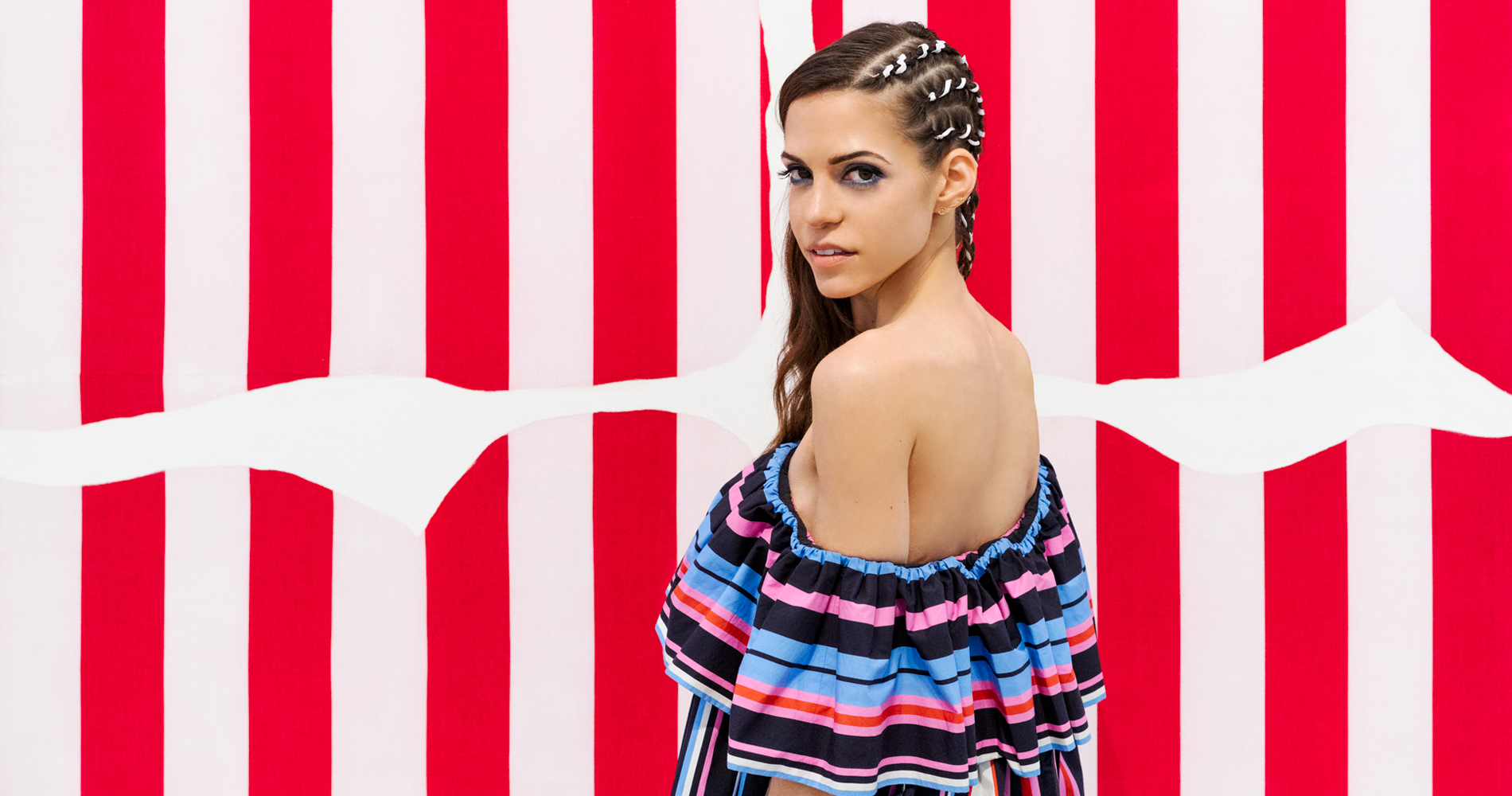 +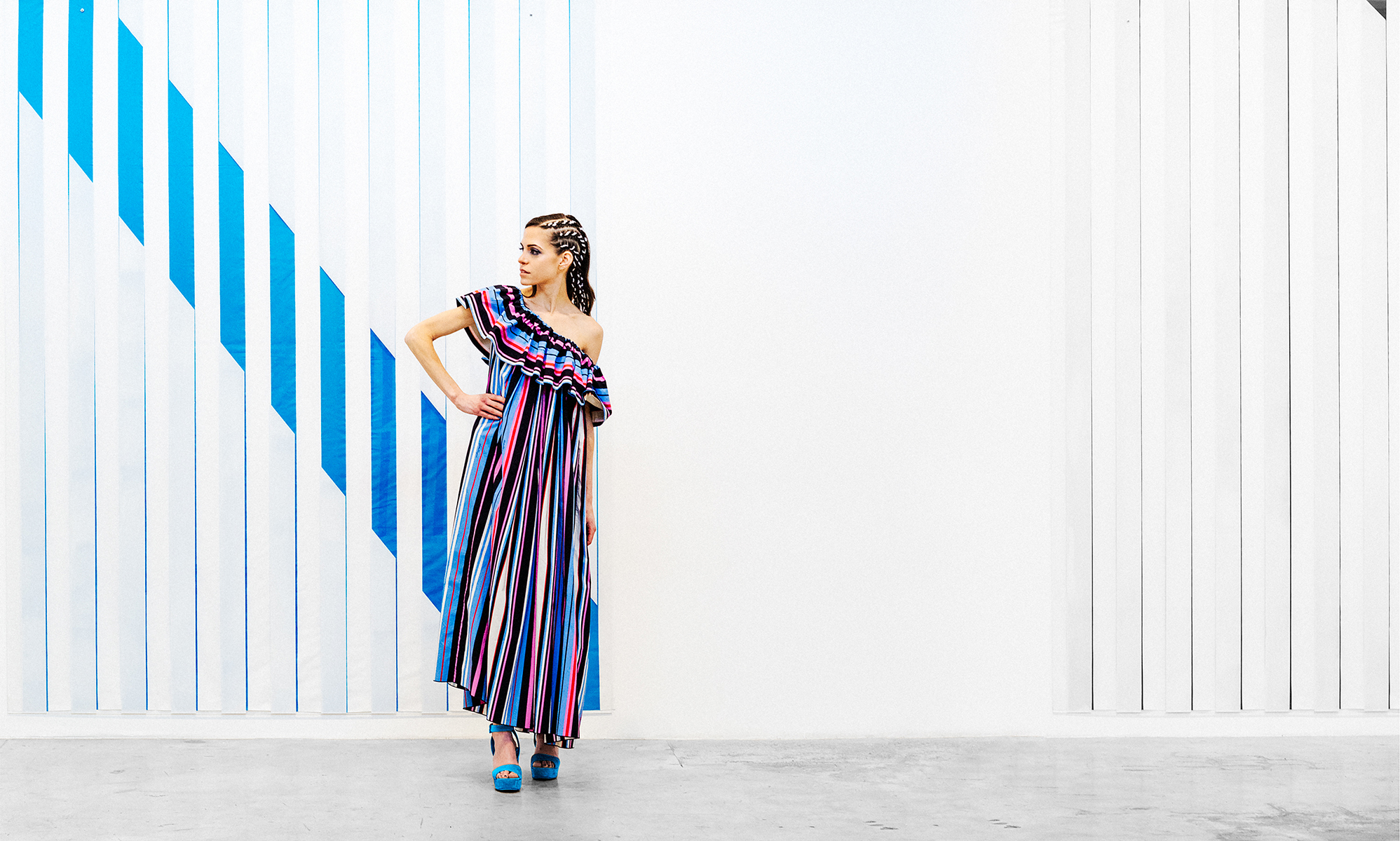 Composition is everything in a sea of possibilities and skin is elemental in aura. Striking into the architecture of Daniel Buren's bright iconic stripes, I'm deep in the effects of my La Mer ritual. Rooted in the regenerative powers found in nature, the base of La Mer's skincare is a collection of potent actives found in the sea. The signature Miracle Broth is formulated to enhance smoothness, regeneration, and luminosity, and in their latest innovations, a radiance and lift that is seen almost immediately. I was already faithful to the Illuminating Eye Gel,  and now La Mer has created a new formulation that has me: The Lifting Eye Serum, which is designed to uplift the structure of the eye as frame.
On the horizon and transformational to my edit in the no makeup, makeup game is The Perfecting Treatment. Swept into a few drops of tinted moisturizer and dusted with The Limited Edition Bronzing Powder, my fresh face in lofty mariniére stripes vision for Daniel Buren is realized. The fruition is in the focus, a perfect 8.7 cm stripe, a precious ingredient, lends limitlessness like the sea.
To create the healthy radiant glow with La Mer: The Lifting Eye Serum available now to heighten the architecture of the eye and brow, The Perfecting Treatment available May 2016 for velvet luminosity, The Limited Edition Bronzing Powder available in March for a sweep of warmth and natural contour.
Daniel Buren/Miami, Bortolami Gallery, M Building;
Salvatore Ferragamo striped cotton dress, Miu Miu platforms
Makeup & Hair by Nia Maignan-Valcin, Photographs by Robert Michael