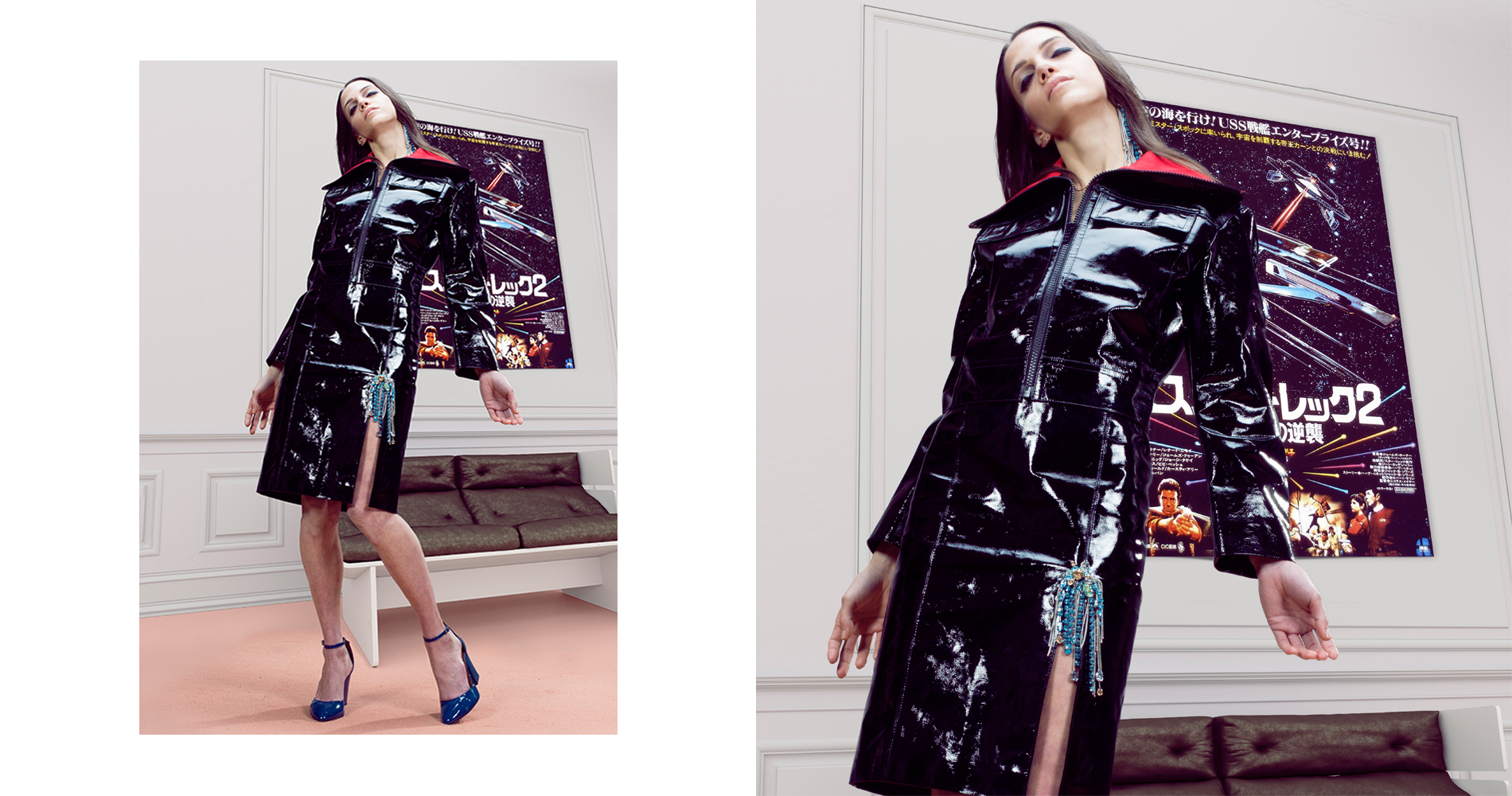 Sonia Rykiel patent leather cropped jacket & pencil skirt, Sonia Rykiel extroverted earrings & broach, Sonia Rykiel blue patent shoes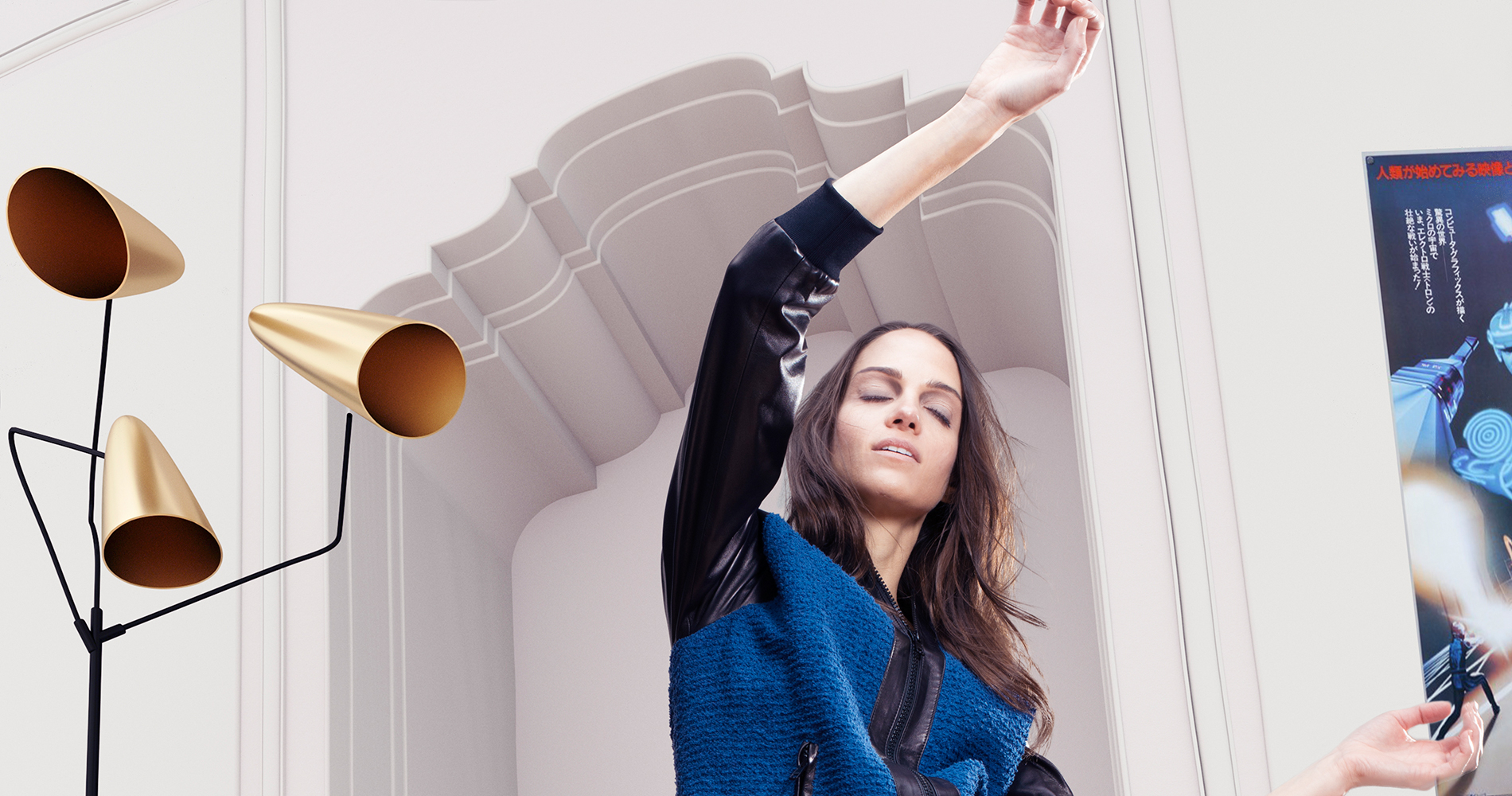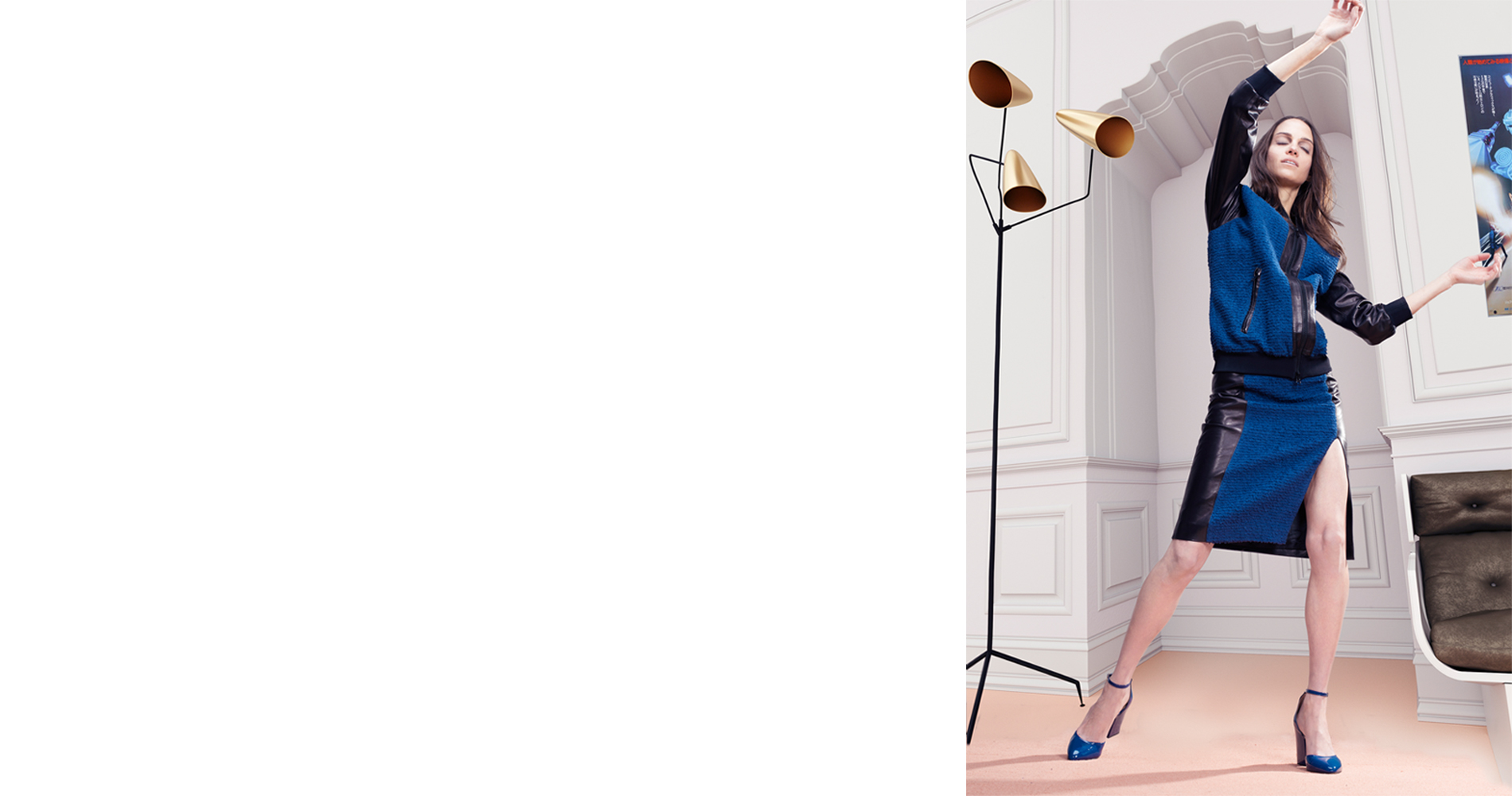 Sonia Rykiel leather/tweed bomber jacket & pencil skirt, Sonia Rykiel blue patent shoes
Time and space begin to melt into the subconscious, a place where incongruous elements so powerful seem to work. Muted tones and classic shapes contrast with extroverted materials and bold type faces. A sense of movement morphs into one sleek kinetic sculpture. Wondrous unreality and the snap return of the skirt suit into our retro future.
Beauty note, natural glamour playing off Sonia Rykiel's Parisian chic, using my go-to Kimiko tinted moisturizer with a touch of exaggeration on the eye. L'Oréal lacquer gel liner lends the perfect effect.
A collaboration with a twist for W Magazine & Sonia Rykiel.
Wearing Sonia Rykiel Resort 2016 Collection
Digital Art by Tom Hancocks, Creative Direction by Lucas Lefler
Makeup by Samantha Dametta, Hair by Cosma De Marinis, Photographs by Richie Talboy