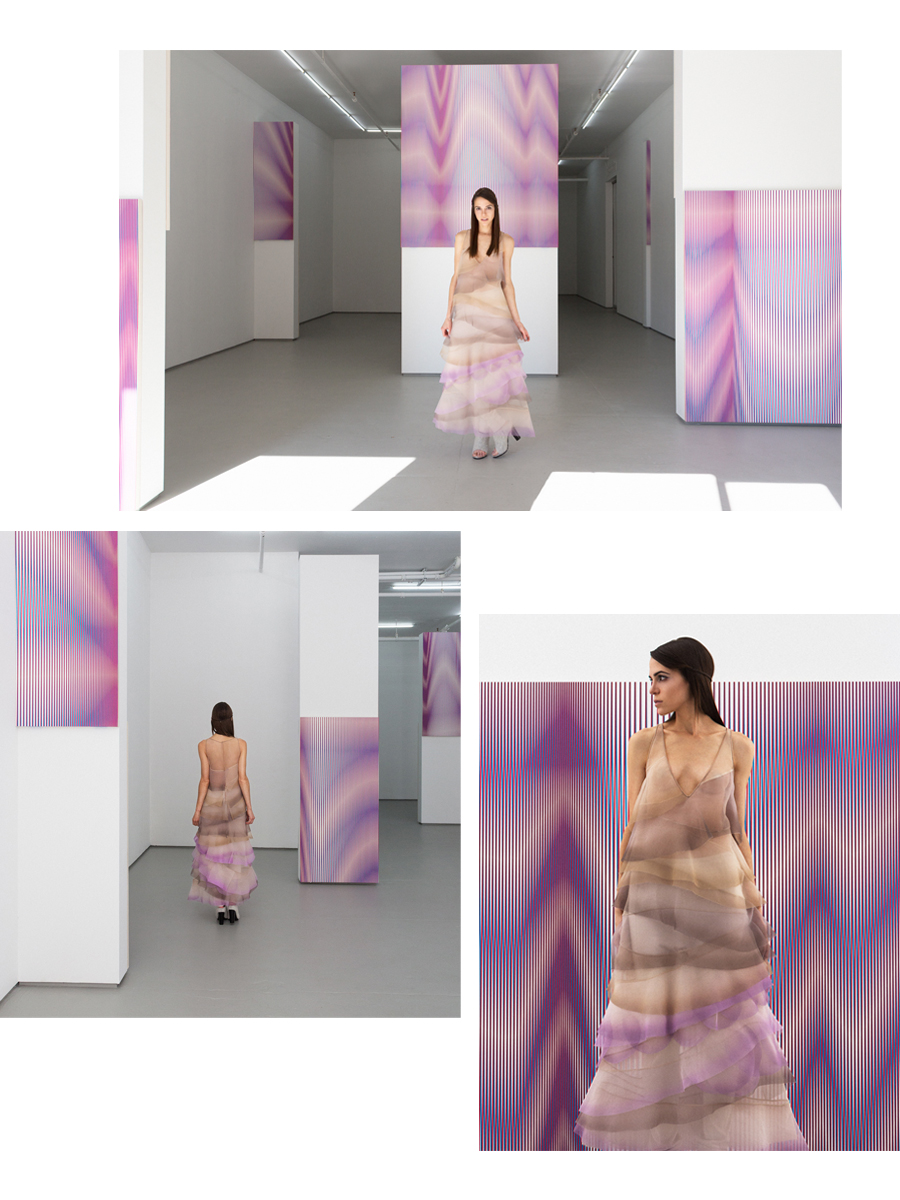 A favorite of mine in the Op art scene, Philippe Decrauzat's pour tout diviser. at Elizabeth Dee Gallery represents an optical journey through space and perception. Rooted in the traditions of Op art and Minimalism established in the 1960s and '70s, Decrauzat is a true master of Moiré. Moiré is the effect of a combination of two systems, combining two graphic layers that vibrate optically. In this installation Decrauzat mimics the architecture of the façade by creating seven new gallery walls in which for his works spanning the complete width of its corresponding architectural intervention, to hang. Emanating my own hypnotic pull is a magic dress of cascading ruffles from Marc Jacobs. The swirling layers of organza in the realm of Decrauzat's magenta and cyan paintings is all too mind-bendingly real.
Marc Jacobs organza gown, Marc Jacobs wool-blend leggings, Tibi alpaca/wool mules
Elizabeth Dee Gallery, Philippe Decrauzat, pour tout diviser.
Photographs by Tylor Hou