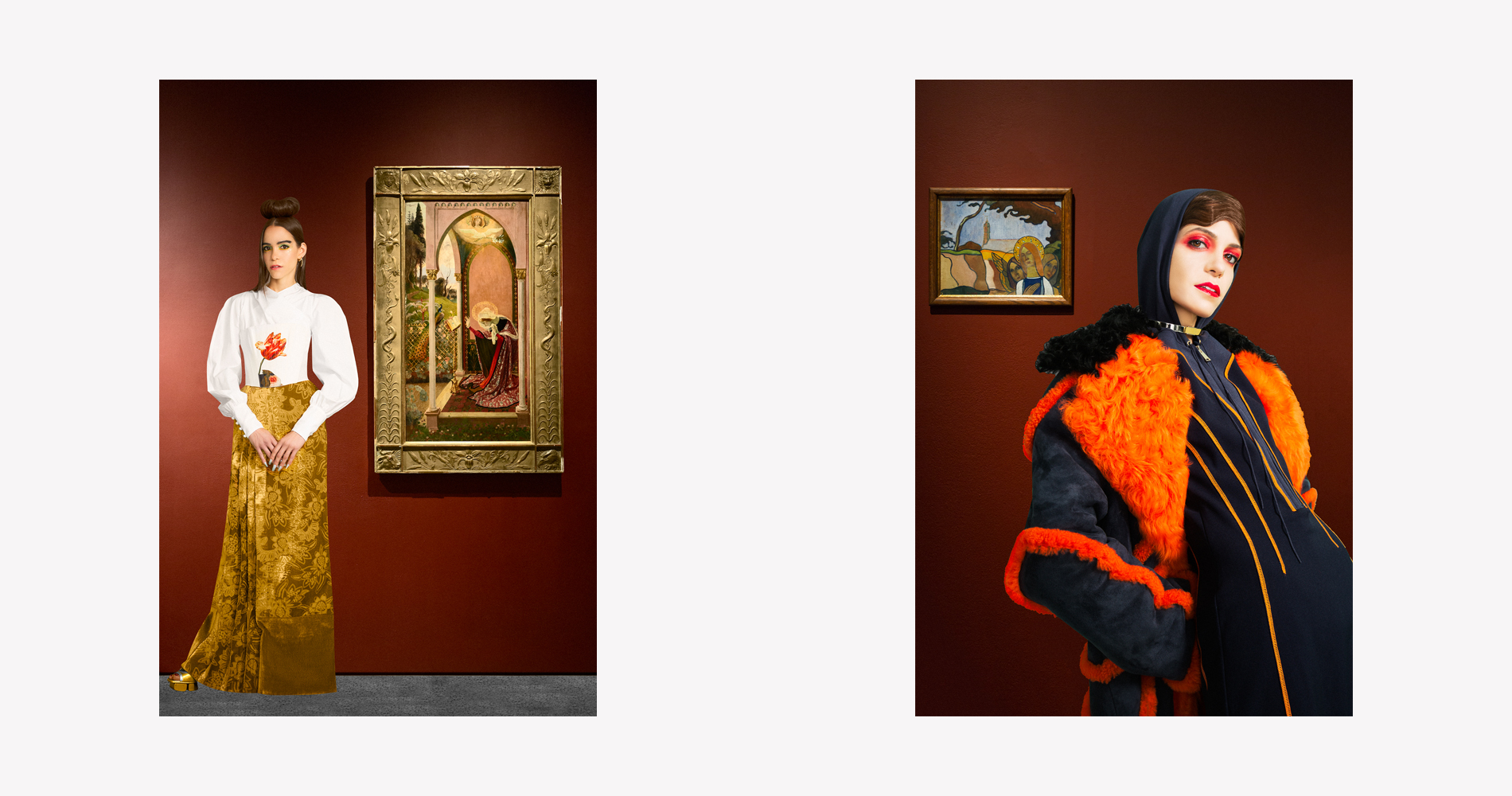 Left: Armond Point,
The Annunciation or Ancilla Domini (L'Annonciation)
, 1895, Private collection, courtesy Sotheby's;
Erdem
paloma top,
Erdem
tilly skirt,
Preen by Thornton Bregazzi
winifred corset,
Jennifer Fisher
earrings,
Gucci
sandals
Right: Charles Filiger,
Madonna and Two Angels or Madonna of the Fireflies (Madone aux vers luisants)
, ca. 1892; 
Versace
lamb shearling jacket,
Versace
contrast dress with hood, 
Eddie Borgo
small safety chain choker in silver
+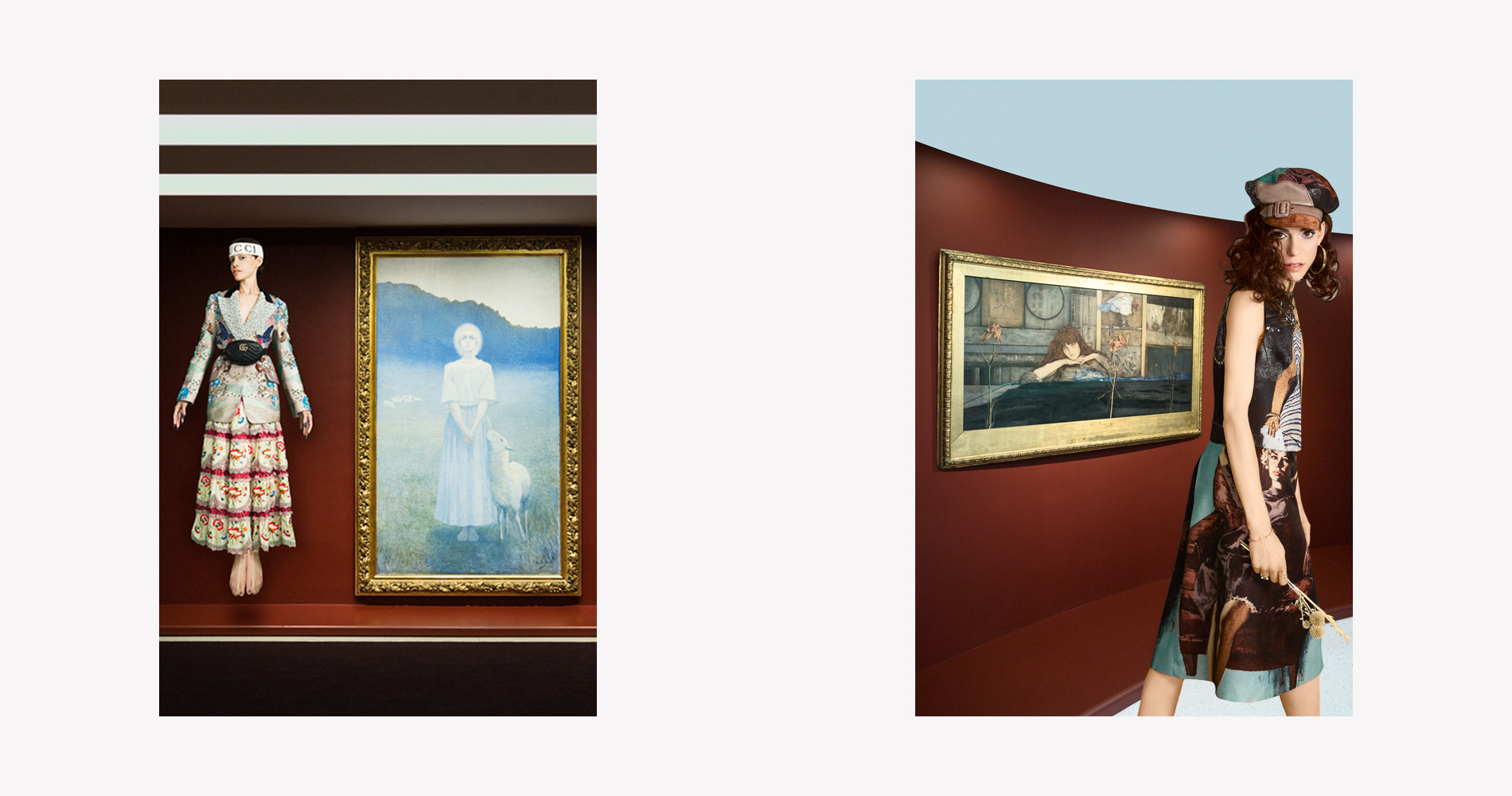 Left: Alphonse Osbert,
Vision
, 1892, Musée d'Orsay, Paris, Gift of Yolande Osbert;
Gucci
coat,
Gucci
skirt,
Gucci
 headband & 
GG
marmont mattelassé belt bag
Right: Fernand Khnopff,
I Lock My Door upon Myself
, 1891, Bayerische Staatsgemäldesammlungen, Neue Pinakothek, Munich;
Prada
 mikado sleeveless top, 
Prada
 printed wool skirt, 
Prada
 hat, 
Vita Fede
 eclipse earrings
+
Projecting the occult tinged femme fatale/femme fragile into an oxblood corner of the Guggenheim Museum is to reveal Mystical Symbolism: The Salon de la Rose+Croix in Paris,1892–1897. An annual exhibition created by French Rosicrucian author and critic, Joséphin Péladan, whose cult of personality brought together a multi-disciplinary set of artists, seekers of divine enlightenment. A decadent layering, in response to isolation & imagination, the relationship of art & life, an unhinged spiritual idealist, clothed in a visionary state rife with references.
A collaboration with Editorialist.
Mystical Symbolism: The Salon de la Rose+Croix in Paris,1892–1897, Solomon R. Guggenheim Museum
Makeup by Yana Marks, Hair by Patrick Kyle, Nails by Tori H, Photographs by Tylor Hóu